Ignition and Trigger Upgrade
Regular price
$320.00 USD
Regular price
Sale price
$320.00 USD
Unit price
per
Sale
Sold out
This is a service for DSC Gunworks certified gunsmith to provide and install a Egw ignition upgrade kit, and Red dirt trigger f3 black medium flat.
Service only eligible for 2011 style firearms.
When sending in please include copy of drivers license as well as note with order details and contact information. 


Ship to:
Dave Simcik
270 W 21st street,
Holland, Michigan 49423
Share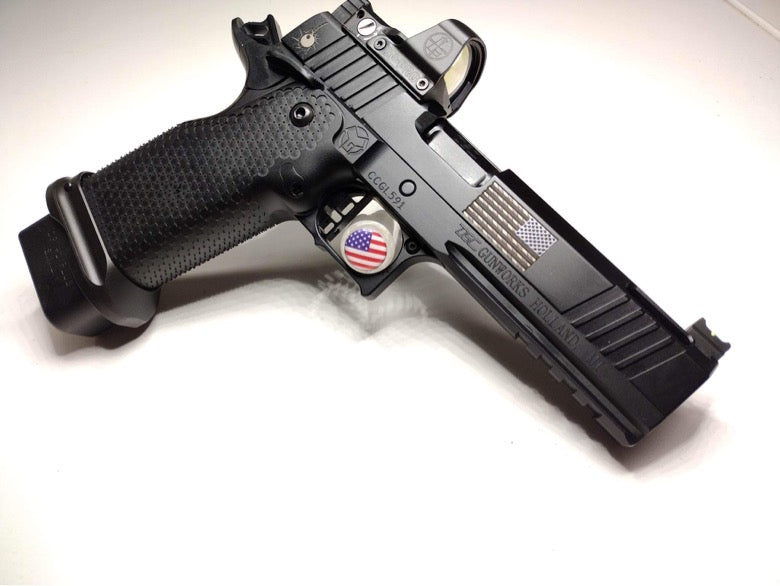 Free Shipping

Please allow up to 4 weeks for turnaround time on DSC Comp Barrel kits - all comp barrel kits are custom made to order

*Comp barrel kits are sold as an assembled unit not intended for separate component usage*

Cosmetic Options:

Barrel DLC Black

Barrel Nitride TIN Gold

Barrel Copper

All Comps are Black

Fluting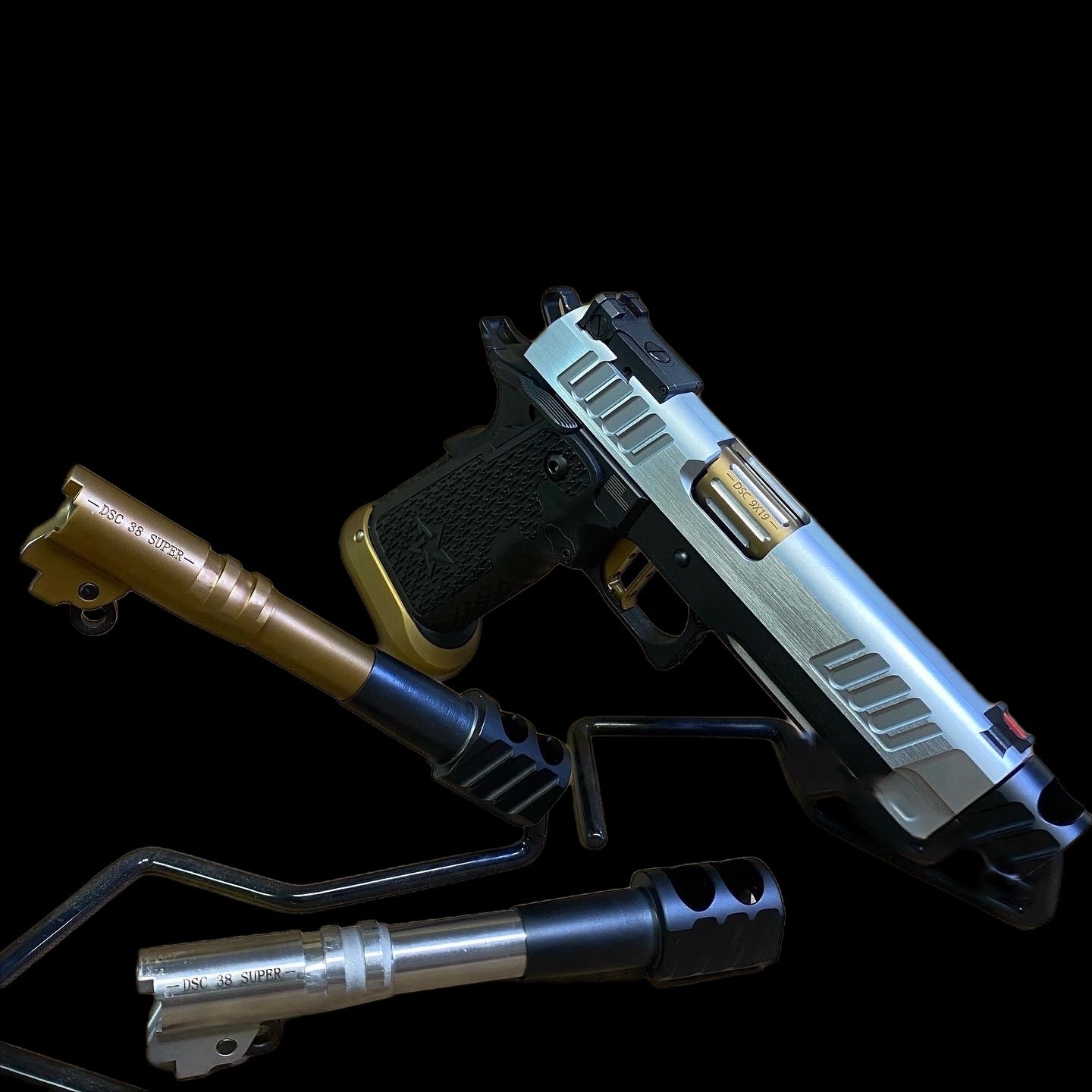 DSC Comp Barrel kit 38 super
Now offering 38 super variant for 2011 style firearms
DSC Comp Barrel Kit Reviews
Review

Rating: 5/5 stars

my set screw was not loctite after shooting 200 hundred rounds i fixed that problem so far so good! great product very tight groups very impressed with comp i like! thanks dave

Item: DSC Comp Barrel Kit P - Stainless
Review

Rating: 5/5 stars

Easy ordering, quick lead time (about 7 days at the time of this writing). Fits great into a C2, cycles great, very accurate, very aesthetically pleasing. 5/5 would recommend.

Item: DSC Comp Barrel Kit C/C2 - Stainless
Review

Rating: 5/5 stars

I saw a review on the 1911 Forum and while I don't normally react to one positive review. But after visiting Daves website I took the plunge. Everything thing was delivered really fast. The barrel and two springs . The fit is perfect and the spring tunes perfectly. Been shooting Federal 115,124 & 147 no problems. The comp really doesn't disappoint. Buy ONE !!!

Item: DSC Comp Barrel Kit P - Black
Review

Rating: 5/5 stars

Just when I thought the staccato P couldn't shoot any better, DSC proved me wrong. The comp and barrel combo fits in with no problem, and shoots super flat. Outstanding product.

Item: DSC Comp Barrel Kit P - Stainless
Review

Rating: 4/5 stars

The comp barrel dropped into my STI DVC C as advertised and it shoots. I have had slightly tighter groups then my factory barrel. The comp is noticeably effective. The 7 lbs spring, in my case, is a little light to get reliable loading as the barrel is new but the factory spring is a great alternative. My only critique is the taper towards the end of the barrel is could have more of a finished texture. The tooling marks are noticeable, which I wouldn't mind if it didn't contact the slide. A smooth finish would make me feel better about continued accuracy. Overall very solid product and I would not hesitate to buy it again or recommend it.

Item: DSC Comp Barrel Kit C/C2 - Black
Review

Rating: 5/5 stars

Barrel and comp combo fit perfectly, out of the box. The comp makes training ammo feel like powder puff loads. My duty ammo is still spicy, but feels flatter compared to shooting without the comp. My only complaint is that the black color treatment is wearing through to the stainless in some sections. Otherwise that has not affected function!

Item: DSC Comp Barrel Kit P - Black
DSC 38 Super Comp Barrel Kit Tutorial